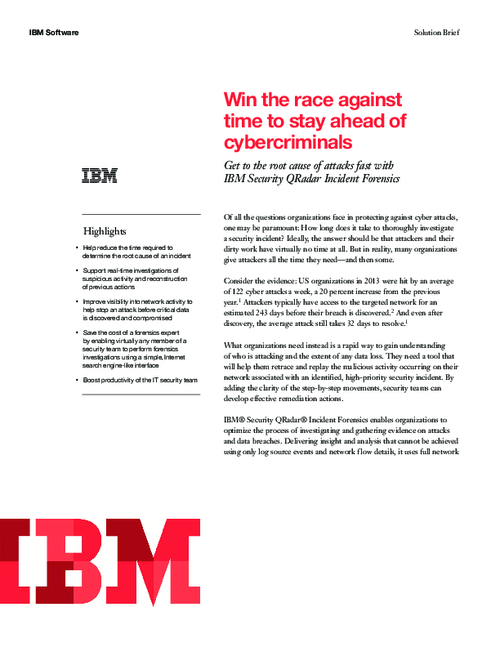 Of all the questions organizations face in protecting against cyber attacks, one may be paramount: How long does it take to thoroughly investigate a security incident? Ideally, the answer should be that attackers and their dirty work have virtually no time at all. But in reality, many organizations give attackers all the time they need - and then some.
Download this white paper to learn how to:
Help reduce the time required to determine the root cause of an incident;
Support real-time investigations of suspicious activity and reconstruction of previous actions;
Improve visibility into network activity to help stop an attack before critical data is discovered and compromised;
Save the cost of a forensics expert by enabling virtually any member of a security team to perform forensics investigations;
Boost productivity of the IT security team.