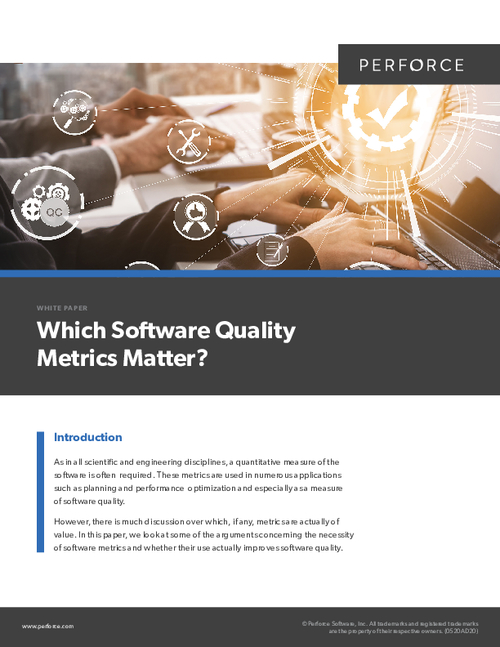 Metric selection should be practical, realistic and pragmatic, taking into consideration the process in place. Additionally, the cost of gathering the metrics versus the benefit gained from them should be a factor in the selection.
Metrics can be produced at all stages of the software development cycle. Their use early in the cycle; for example in the requirements and design phases; can avert future quality issues.
Download this white paper to learn about how to use software quality metrics to drive software quality.