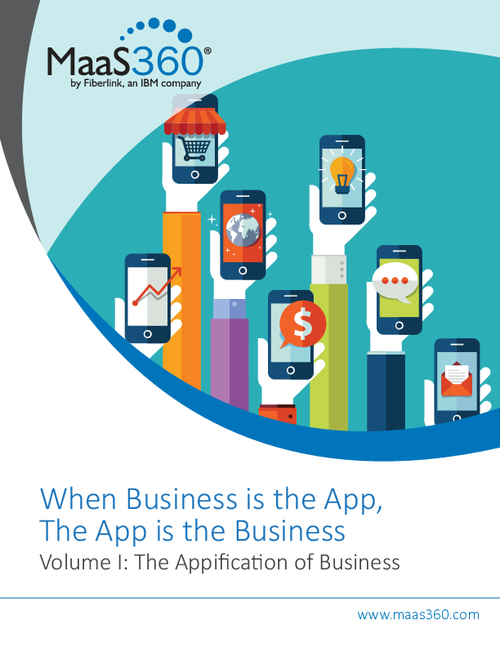 MaaS360, an IBM company and leader in Enterprise Mobile Management (EMM), presents Volume I of a three-part series that explores the appification of the enterprise, including IT's role as the great enabler of app-led employee productivity and collaboration, enterprise growth and customer engagement. In this volume, get the lay of the enterprise mobile app landscape. Learn how apps are the biggest mobility priority of business today; why using best practices in app design, development and deployment is critical; and how you, in IT, are perfectly positioned to be the enterprise hero in this app revolution.
Download this white paper to explore:
The emergence of a mobile world;
How to get apps right from the beginning;
How to map your mobile app enterprise.