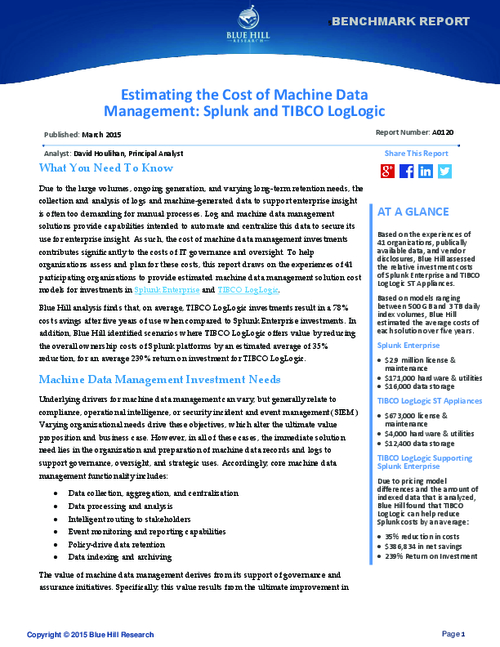 Due to the large volumes, ongoing generation, and varying long-term retention needs, the collection and analysis of logs and machine-generated data to support enterprise insight is often too demanding for manual processes.
Log and machine data management solutions provide capabilities intended to automate and centralize this data to secure its use for enterprise insight. As such, the cost of machine data management investments contributes significantly to the costs of IT governance and oversight.
Download this white paper to explore
Machine data management functionality and where machine data management derives its value;
The three components of the costs of machine data management;
How organizations can plan for these costs.