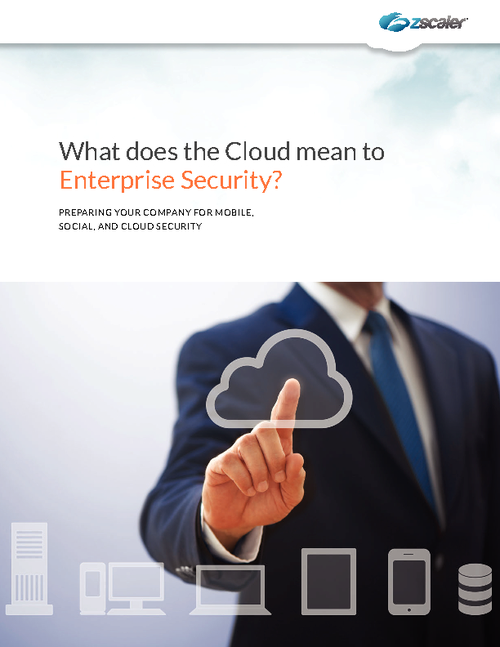 Enterprise CIOs and CISOs are asking: what does the cloud mean to enterprise security? In today's Everywhere Enterprise, mobile devices outnumber PCs, users are accessing applications and storing data in the cloud, and streaming media and social media are stretching the limits of corporate bandwidth and compliance. This whitepaper explains how security threats have evolved and why your traditional appliance-based security products are exposing you to significant risks.
Sophisticated hackers are targeting employees who are going directly to the cloud to access cloud-based applications while using mobile apps and surfing on public WiFi networks. The following three statements tend to be universally accurate within today's enterprise:
Traditional defenses cannot be updated quickly enough to counter evolving threats;
They lack architectural flexibility for new enterprise technology and business shifts;
They impede innovation which creates friction within the business.