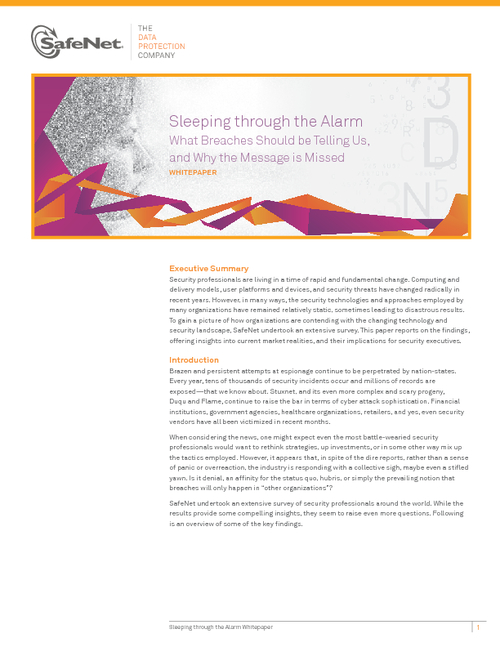 To gain a picture of how organizations are contending with changing technology and security, SafeNet undertook an extensive survey. The findings offer insights into current market realities, and their implications for security executives.
This survey discusses:
If faith in the perimeter still exists;
How organizations rate themselves and how adequate they perceive their security measures to be;
If the high level of breaches has shifted their data security strategy.