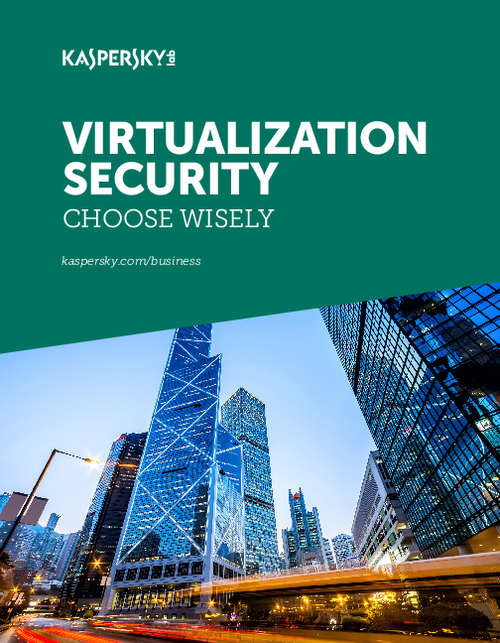 For virtualization security, there's no one size fits all solution...and trying to fit your organization's specific needs into the wrong security product can be a costly mistake. Do you know how to pick the right option for your organization?
A new whitepaper from Kaspersky Lab, Virtualization Security Options: Choose Wisely, outlines:
Different virtualization security solution options--conventional agent-based; agentless; and Light Agent;
Possible scenarios for aligning the right security approach to your organization's virtual environment.