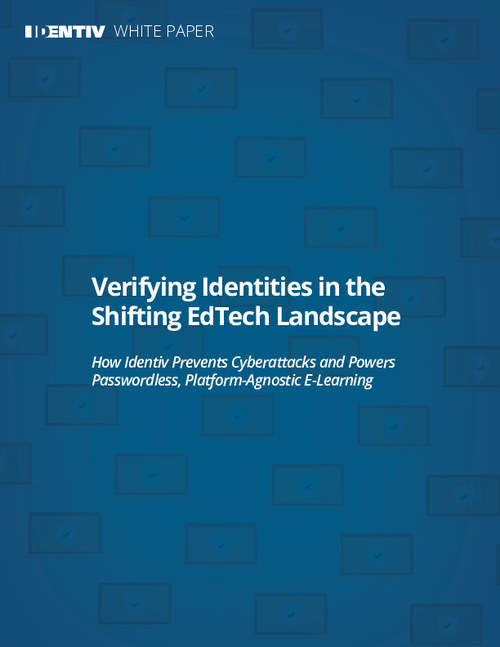 Education is evolving. While the virtual classroom, alongside education technology (EdTech) tools and practices aimed at enhancing learning, is not a new model in the university setting, K-12 institutions face daily challenges to verify access while safely and securely shifting to 100% virtual and hybrid learning environments. The reality is virtual and hybrid education is here to stay and the rapid surge in online learning affects all age groups.
The shift to online education means security concerns are at an all-time high.
Download this whitepaper for more information on:
The demand for digital responsibility as an emerging trend;
Types of cyberattacks;
Key solutions to prevent cyber threats in EdTech platforms.