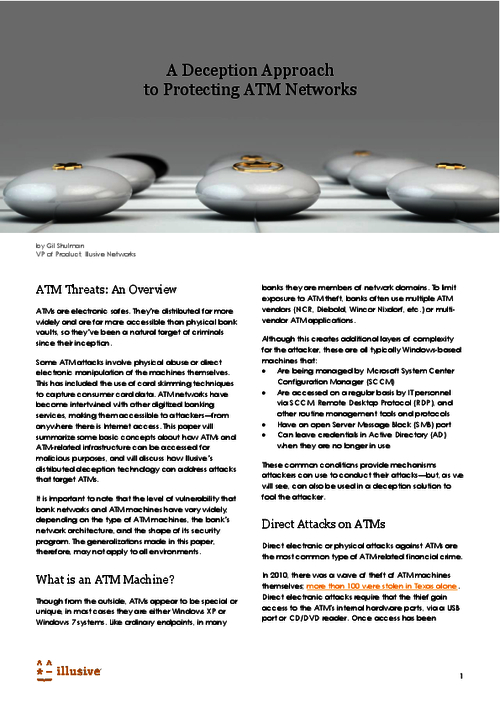 Distributed deception technology does not provide a viable solution for defending ATM machines against attacks executed physically on the machines themselves. But it is arguably the most effective means of stopping the most damaging attacks - the ones executed against the larger ATM network or those enabled by compromise of network-resident systems that support ATMs.
This is because deception directly fulfills the essential capability needed to stop targeted attacks - a capability missing from most cybersecurity programs today: the ability to detect and thwart lateral movement.
Download this whitepaper to learn more about:
How a deception approach enables preemptive measures;
Ways rapid detection prevents attackers from reaching their targets;
Ways to prevent consumer data theft and financial crime with an adaptive enterprise-wide deception environment.