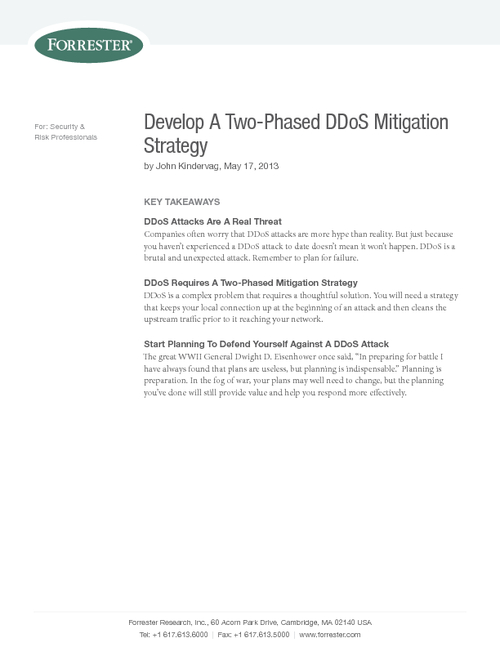 Until recently, distributed denial of service (DDoS) attacks had been part of infosec lore: something you heard about but rarely experienced. With the rise of hacktivist groups and other cybercriminal organizations, DDoS has once again raised its ugly head. Today, these attacks are one of the most prevalent cyberassaults in our constantly changing threat landscape.
This report will provide:
An overview of the DDoS threat;
Insights into how to protect your organization;
A summary of Two-Phased DDos Mitigation approach.