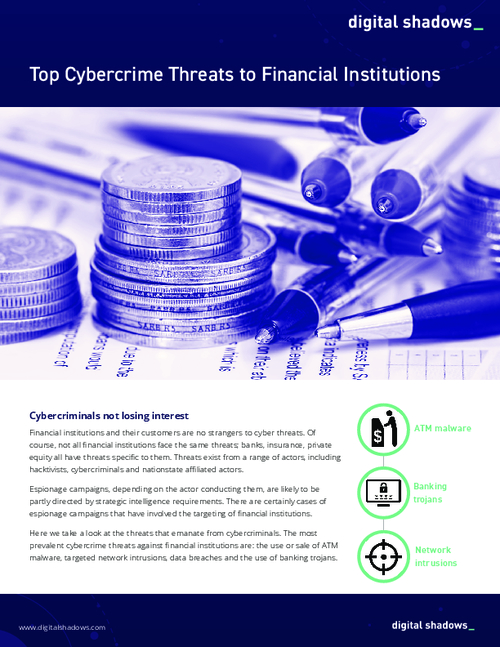 Financial institutions and their customers are no strangers to cyber threats, but attacks have evolved and have become specific to different types of organizations; banks, credit unions, insurance companies and private equity groups all face unique challenges. Threats exist from a range of actors including hacktivists, cybercriminals and nationstate affiliated actors.
Here we take a look at the threats that emanate from cybercriminals.
Download this whitepaper to learn more about what to anticipate in your organization including:
The use or sale of ATM malware;
Targeted network intrusions;
Data breaches and the use of banking trojans.