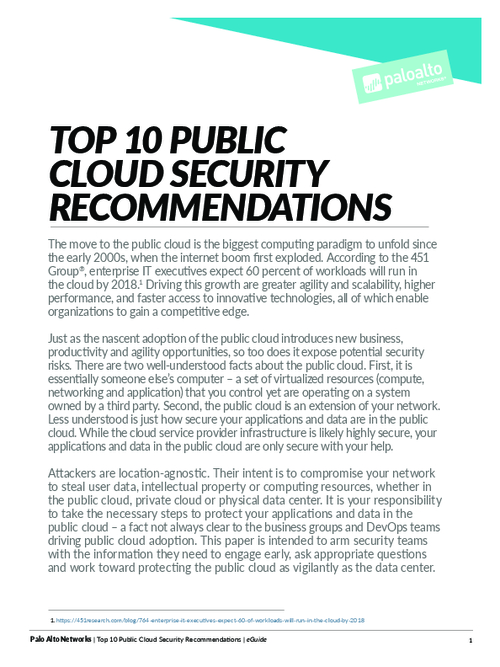 As business-centric groups continue to drive adoption of the public cloud, security teams are not always involved in the process. Dialogue between the security and business groups to achieve a public cloud architecture and deployment that accounts for both groups' demands is essential to effective security.
Download this whitepaper and learn how to:
Embrace the shared security model;
Engage with DevOps and business groups;
Evaluate your security options.