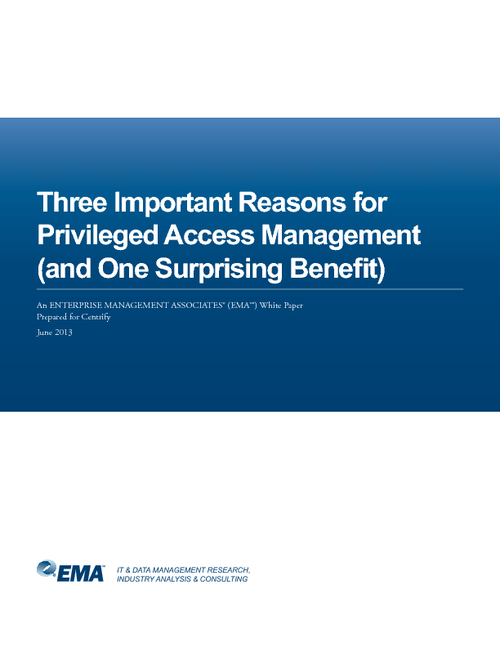 High-privilege access is one of the most sensitive aspects of IT. Administrative accounts have the ability to make sweeping and fundamental changes to IT systems on which the business may depend. When used in ways not intended, the impact of this capability can cause a wide spectrum of damage, from security threats and compliance violations, to incidents that tarnish the reputation of the business itself.
Download this white paper to discover how a privileged access management solution can ensure:
Comprehensive compliance such as the Sarbanes-Oxley Act for responsible governance;
Ensure business integrity and responsible business processes;
Tackle security risks, both inside and outside the organization.