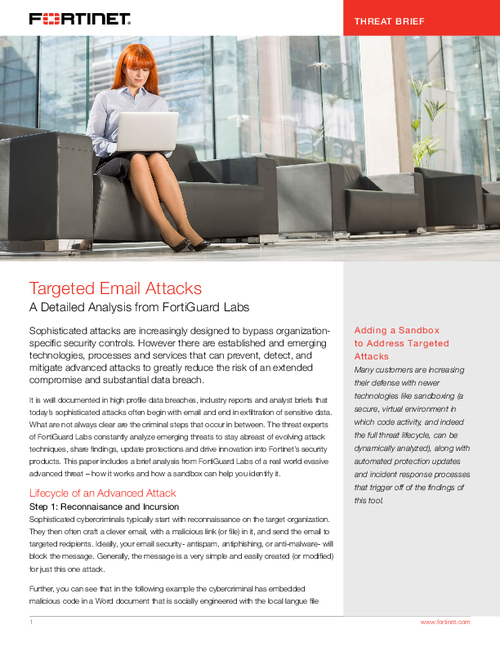 It is well documented in high profile data breaches, industry reports and analyst briefs that today's sophisticated attacks often begin with email and end in exfiltration of sensitive data. What is not always clear are the criminal steps that occur in between.
Download this white paper to explore:
What role reconnaissance and incursion play in an advanced attack;
The steps hackers go through to begin and execute the attack;
The role of sandbox analysis in an advanced attack.