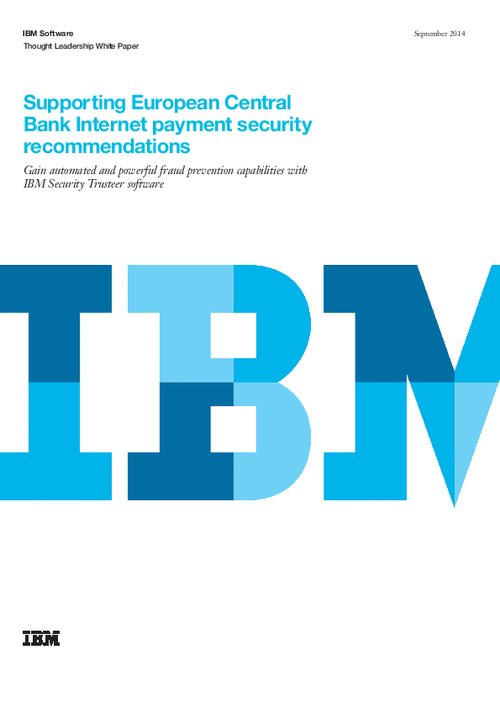 The European Central Bank (ECB) Recommendations For The Security Of Internet Payments sets forth numerous recommendations for European banks to enhance online fraud prevention practices. The ECB recommendations are more expansive and detailed, yet fundamentally similar to the US Federal Financial Institutions Examination Council (FFIEC) landmark guidance entitled Authentication in an Internet Banking Environment.
Download this white paper to explore:
Building effective and sustainable online banking fraud protection;
Considerations when evaluating solutions.