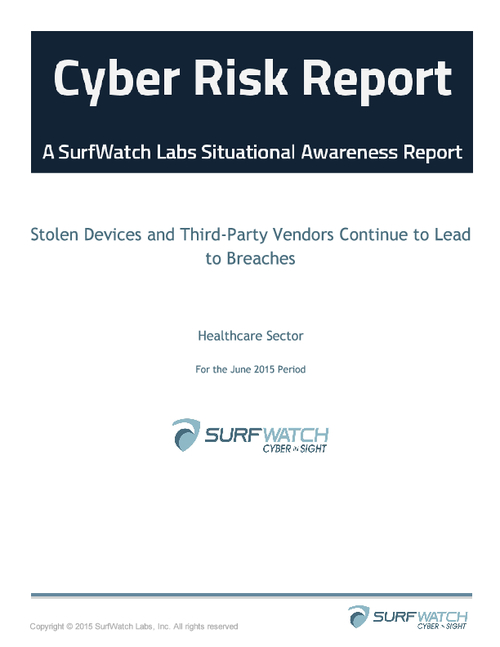 In June 2015 the Healthcare sector once again received an overall SurfWatch Labs' risk score. On the vulnerability front, it was determined that most victims of the Stegoloader Trojan are North American healthcare organizations.
The malware uses digital steganography to hide malicious code. Researchers believe this technique could grow in popularity and possibly be used to target medical records in the future.
Download this white paper to explore
Top trending tags for the healthcare sector;
Notable activity and events that occurred relating to cyber risk and potential breaches;
Trends and predictions regarding vendors and unencrypted computers leading to breaches.