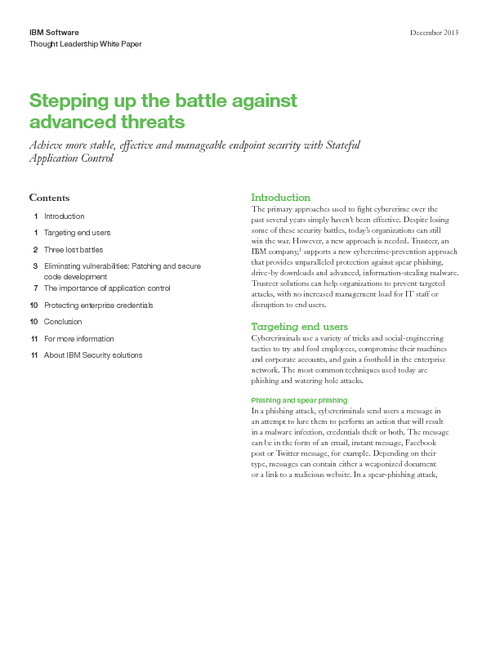 The primary approaches used to fight advanced threats over the past several years simply aren't effective. Traditional methods such as user education, vulnerability patching, and malware detection have failed to protect enterprises against the current threat landscape. Attackers continuously develop sophisticated tactics and evasion techniques to bypass the latest protection methods, requiring the security industry to find a different approach to malware protection.
In this white paper you will learn:
Why education and awareness programs cannot keep users from falling victim to sophisticated phishing, spear-phishing, and watering hole attacks;
How patching and secure code development fail to protect against exploitation of zero-day vulnerabilities;
Why common malware detection solutions do not protect against advanced threats and data exfiltration;
The benefits of a ground-breaking new approach to stop exploits and protect against advanced malware.