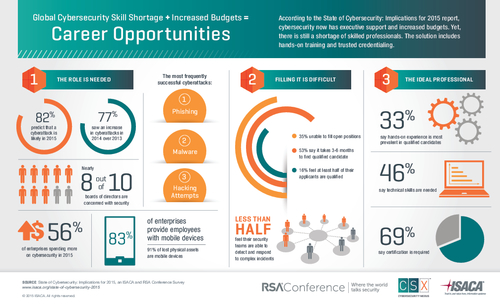 According to the State of Cybersecurity: Implications for 2015 report, cybersecurity now has executive support and increased budgets. Yet there is still a shortage of skilled professionals.
This study provides an eye-opening look into cybersecurity at today's organizations and points to key issues that need to be addressed, from the skills shortage to preparation for attacks.
Download this infographic to explore
Why the role is needed;
Why filling a security position is difficult;
What attributes an ideal candidate possesses.