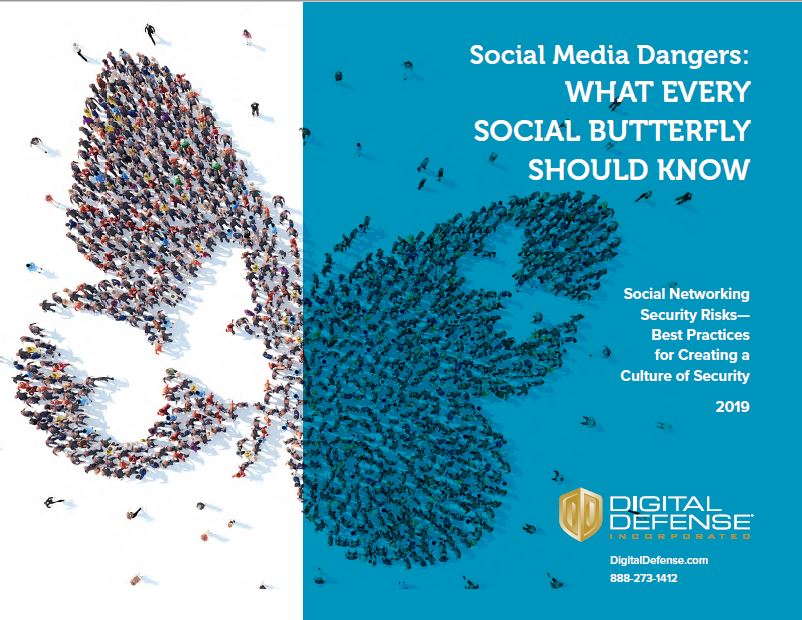 The reason social media platforms are so successful is because they tap into the human sense of needing to connect with others.
Depending on your organization's policies, there is a high likelihood your employees may be tapping into several social platforms throughout the workday, which can increase attack vectors.
This eBook offers strategies and tips to facilitate secure social media engagement throughout your organization, reducing the risk of a breach. In this eBook, we look at the following:
Today's primary tactics used to exploit online social networks.
Real World Scenarios of Social Engineering via Social Media sites like Facebook, Twitter and LinkedIn.
Best Practices to mitigate risks social media platforms can introduce.
Download this complimentary eBook, Social Media Dangers: What Every Social Butterfly Should Know and share with your organization to drive a culture of security.