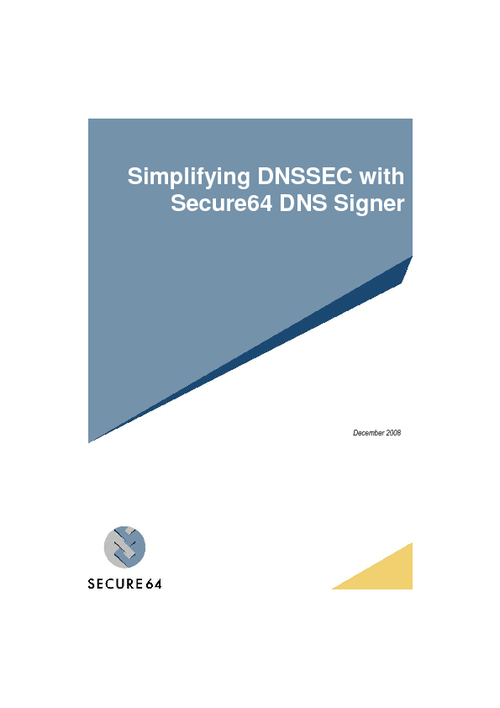 DNSSEC adds critically needed trust to the DNS, but deploying DNSSEC can be complex, time consuming and error prone. This whitepaper shows how Secure64 DNS Signer provides a simple, scalable, and secure solution for DNSSEC deployment.
Download this whitepaper to learn about:
A variety of Secure64 DNS Signer deployment options;
Available trusted computing platforms and system components, and how they work;
Key backup and recovery processes;
System monitoring and auditability.