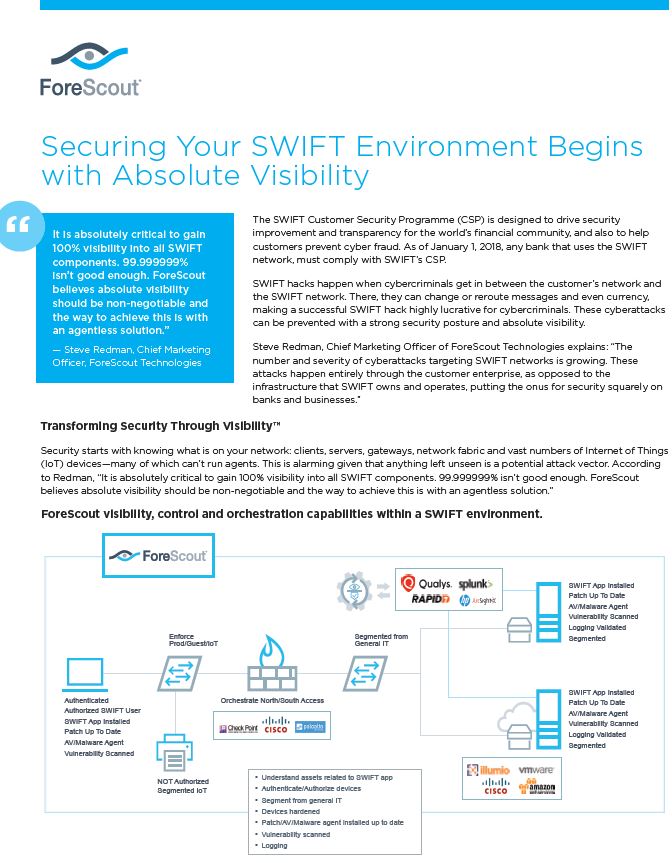 SWIFT hacks happen when cybercriminals get in between the customer's network and the SWIFT network. There, they can change or reroute messages and even currency, making even one successful SWIFT hack highly lucrative.
However, these cyberattacks can be prevented with a strong security posture and absolute visibility.
Download this whitepaper for seven tips to improve your financial institutions cybersecurity at business speed, including how to:
Gain continuous, in-depth device visibility;
Secure and manage privileged accounts and credentials;
Maintain consistent security and streamline compliance.