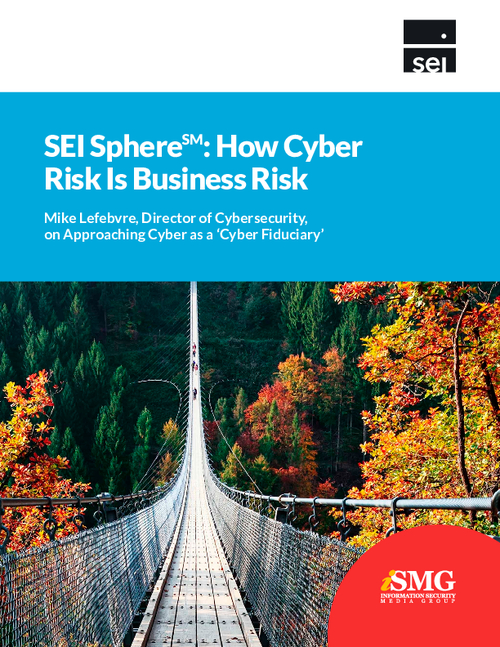 Cybersecurity incidents can have high-profile impacts on the business – from schools to hospitals. But many incidents that disrupt businesses don't make front-page news. "A disrupted business is not making money. That's what we mean when we say cyber risk is business risk because we are being impacted by someone on the other end of the keyboard," as stated by Mike Lefebvre, director of cybersecurity at SEI Sphere.
Cybersecurity firms need to act more like financial institutions – as a fiduciary with their clients' best interest at heart – and defenders need to take a forward-looking approach.
To learn more about how best to approach cyber risk like it's business risk, download this ebook, where we also discuss:
Advancing cyber risk oversight and management through lessons from the financial industry;
How cyber professionals can get ahead of the regulatory environment, which is focused on risk and reputation;
SEI Sphere's role as an MSSP inspired by the financial industry and the fiduciary duty of care.