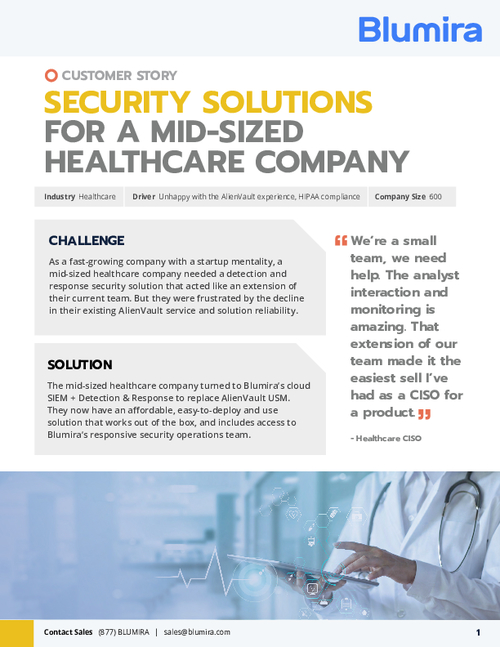 As a fast-growing company with a startup mentality, a mid-sized healthcare company needed a detection and response security solution that acted like an extension of their current team. But they were frustrated by the decline in their existing cyber security reliability.
"Honestly, it was just frustrating. A lot of security engineers had issues with response times — not only with their customer service, but with running a report," their CISO said.
Download this case study to learn how real mid-sized healthcare companies are tackling modern cybersecurity challenges.