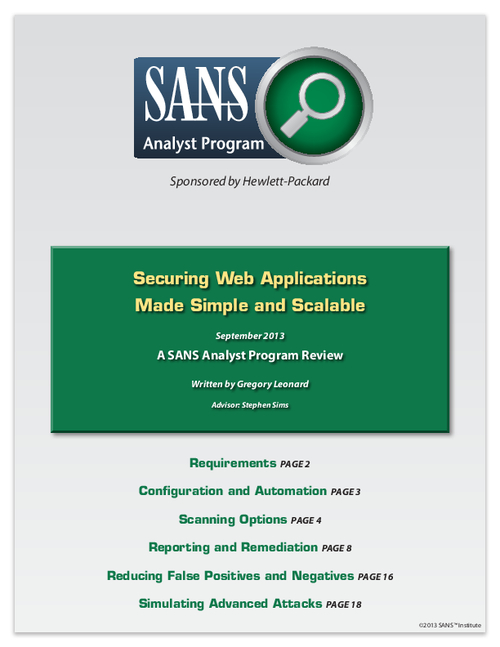 The weakest point in modern networking infrastructures is often not the low-level hardware and software running on the servers, but the web applications that are developed and hosted upon them. According to the SANS survey on application security, poor understanding of web security needs on the part of developers also limit the effectiveness of application security programs. Check out this whitepaper to learn how automated security testing can provide a simple and scalable way to protect your web applications.
Download this White Paper to explore
Requirements for automated testing tools to be deemed effective;
The different types of web applications and which protective process each requires;
Why HP Fortify WebInspect is a successful and effective DAST.