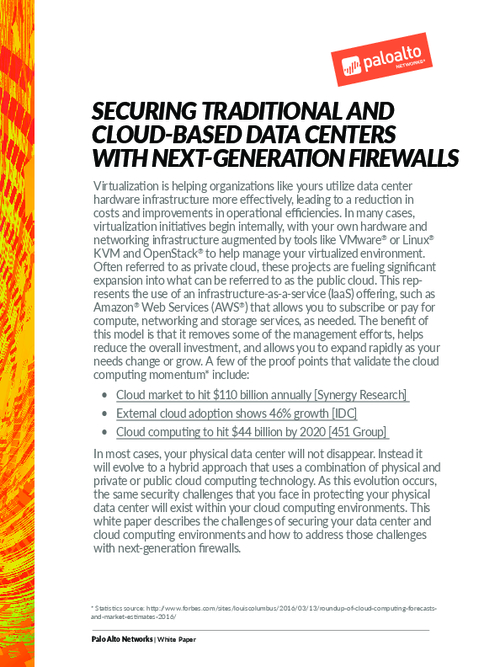 As virtualization drives greater adoption of hybrid data centers, the same security challenges facing physical data centers often exist within cloud computing environments. Next-generation firewalls provide a unique way to protect data center applications and data regardless of where they are located - on-premises, in the cloud, or a combination thereof.
Download this whitepaper and learn about:
The changing characteristics of data centers;
How to ensure policy consistency from the network to the cloud;
Blocking known and unknown cyber threats.