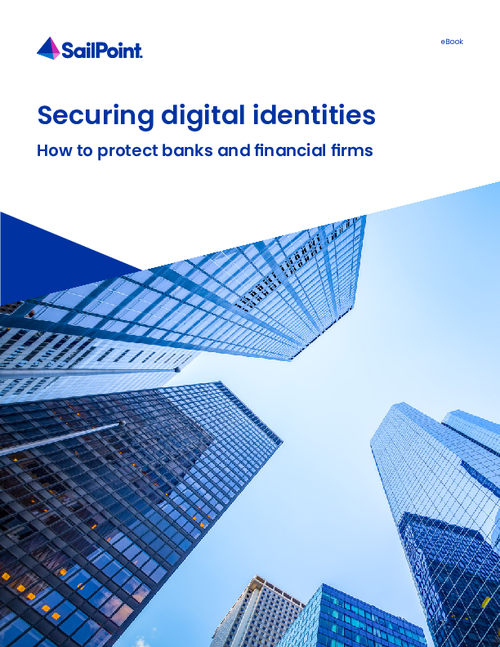 93% of financial services report that their organization has faced a breach in the last 2 years.
The financial services sector is a prime target for opportunistic cyber attackers and as the threat perimeter evolves for banks, it critical to close security gaps in cybersecurity identity security access controls. Financial institutions face additional security challenges due to the rapid digital transformation and cannot rely on manual controls to mitigate cybersecurity risks.
This eBook explores:
How to leverage AI to streamline processes and prevent breaches;
What you need for maximum visibility;
Essential capabilities needed to mitigate the risk of fines, disruption, and public loss of reputation.