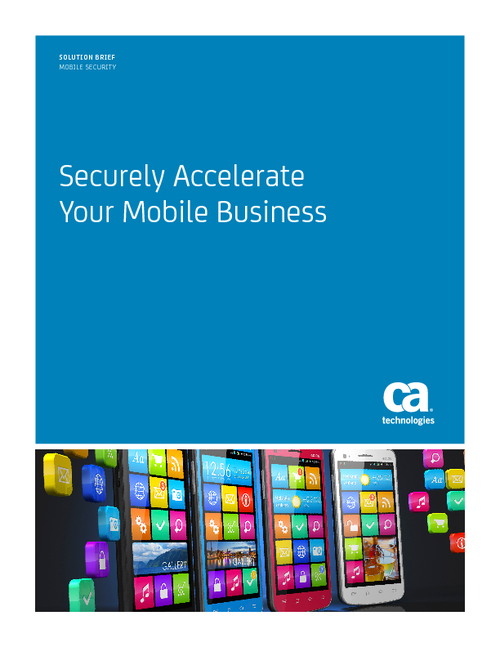 As consumers expect a better mobile engagement experience, teams look to improve employee productivity, and BYOD takes hold within the enterprise, the business must deal with a consistent dilemma, accelerating business initiatives while mitigating risk. No longer is a device only security solution adequate, often compromising the privacy of users. But, of course, lack of visibility and control on the mobile device is no solution at all. Organizations need to take a comprehensive device, app and data-centric approach to mobile security - a solution that balances business enablement with protection while maintaining the privacy of the users and convenience of using the mobile device.
This white paper provides an overview of:
Balancing the mobile business with mobile protection;
Mobile security solutions;
How to securely grow mobile business and improve employee productivity.