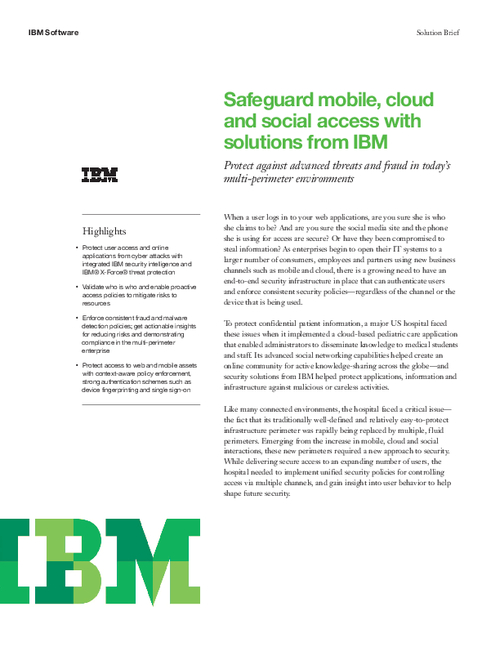 When a user logs in to your web applications, are you sure she is who she claims to be? And are you sure the social media site and the phone she is using for access are secure? Or have they been compromised to steal information? As enterprises begin to open their IT systems to a larger number of consumers, employees and partners using new business channels such as mobile and cloud, there is a growing need to have an end-to-end security infrastructure in place that can authenticate users and enforce consistent security policies - regardless of the channel or the device that is being used.
Download this solution brief to learn:
How to eliminate use of passwords to secure mobile and web application access;
How to validate customer identity interacting via mobile and social channels;
How to enforce identity context to access applications and the cloud.