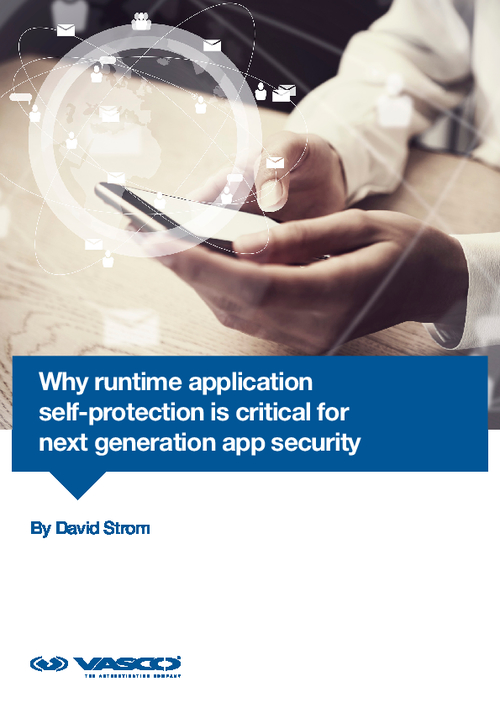 Mobile devices can be an insecure and unsafe environment. Gartner estimates a majority of apps have programming errors that can be easily exploited by hackers. So how can apps be secured to let users operate safely on malware infected devices without compromising their data and transactions?
The protection needs to come from inside of the apps themselves, and add security that can be part of the app's actual source code. This is the concept of runtime application self-protection, or RASP. By providing self-protection and self-testing/self-diagnostics capabilities, RASP can make your app portfolio more secure, and your apps more reliable.
Download this whitepaper and learn:
Which methods of attack RASP can detect and prevent;
How RASP allows mobile apps to run securely, even on malware-infected devices;
How RASP can be integrated in any mobile application, whether existing or in development.