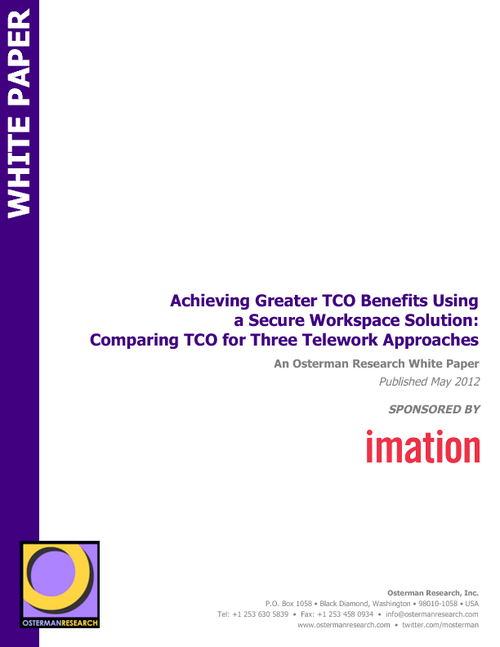 Every organization struggles with the concept of "telework." On one hand, you need to enable employees and contractors to work remotely. Yet, at the same time, IT organizations struggle to find a cost-effective way to securely support these workers.
Download this Osterman Research white paper for detailed cost comparisons of a conventional laptop, Virtual Desktop Interface, and the Secure Workspace Solution under different scenarios. You'll discover:
How to calculate the total costs of securely supporting remote employees;
Best practices for evaluating and deploying a remote access and management solution;
Feature comparison of traditional laptops, VDI solutions and a secure workspace solution.