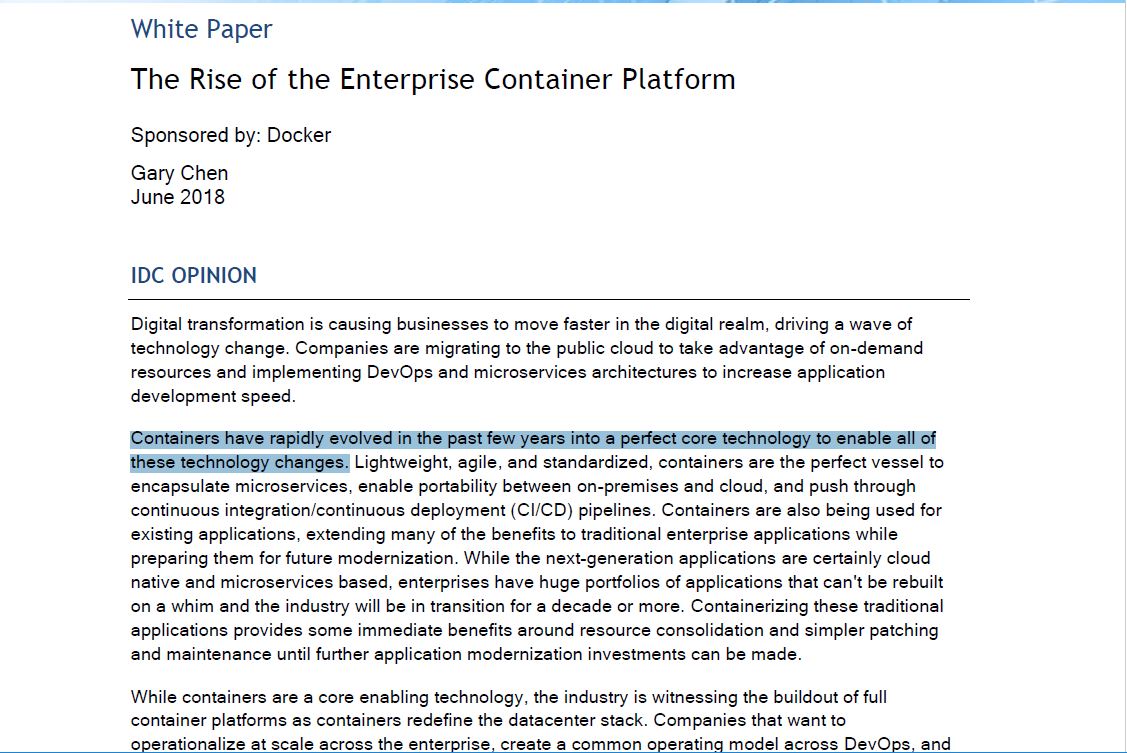 Digital transformation is causing businesses to move faster in the digital realm, driving a wave of technology change. Companies are migrating to the public cloud to take advantage of on-demand resources and implementing DevOps and microservices architectures to increase application development speed.
As organizations continue to scale their container environments in dynamic IT environments they require a solution to address their security, management, and governance needs while maintaining operational efficiency and developer agility. Containers have rapidly evolved in the past few years into a perfect core technology to enable all of these technology changes.
Download this report to learn the differences between a container and container platform, what is required to address increasingly diverse IT environments and the capabilities enterprises should be looking for when evaluating solutions.