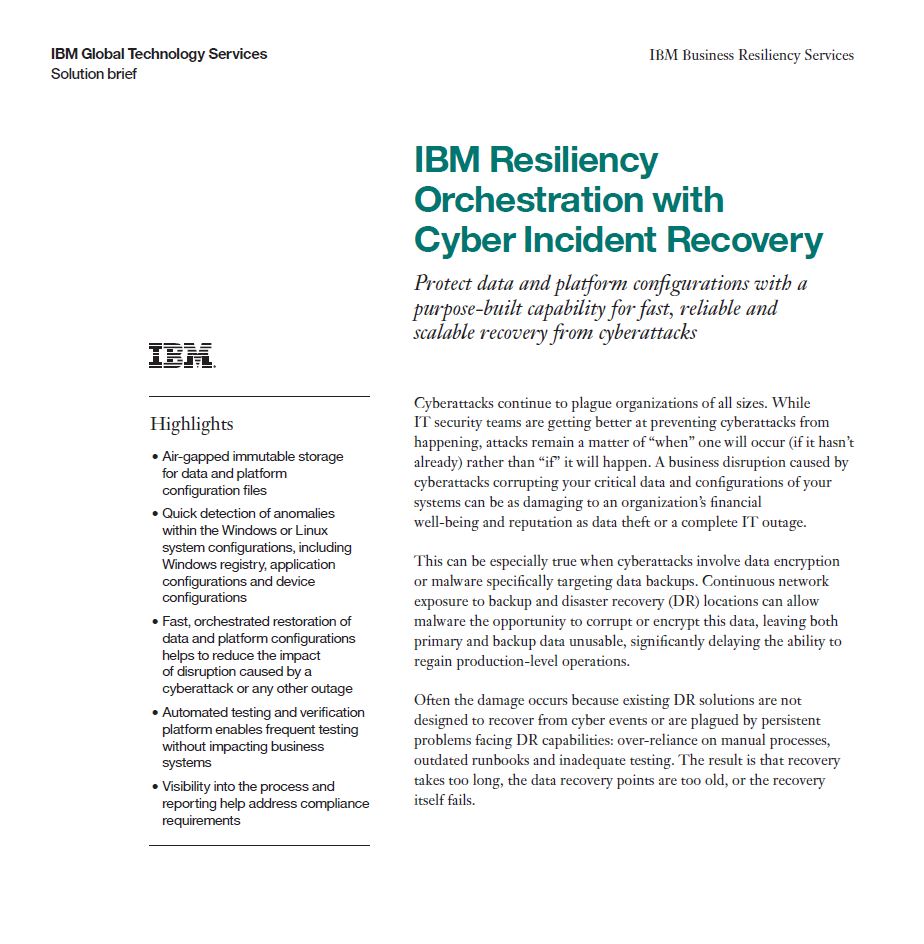 A business disruption caused by cyberattacks corrupting your critical data and configurations of your systems can be as damaging to an organization's financial well-being and reputation as data theft or a complete IT outage.
This can be especially true when cyberattacks involve data encryption or malware specifically targeting data backups. Continuous network exposure to backup and disaster recovery (DR) locations can allow malware the opportunity to corrupt or encrypt this data, leaving both primary and backup data unusable, significantly delaying the ability to regain production-level operations.
Download this brief and learn about:
Air-gapped immutable storage for data and platform configuration files;
Fast, orchestrated restoration of data and platform configurations;
Visibility into the process and reporting help address compliance requirements.