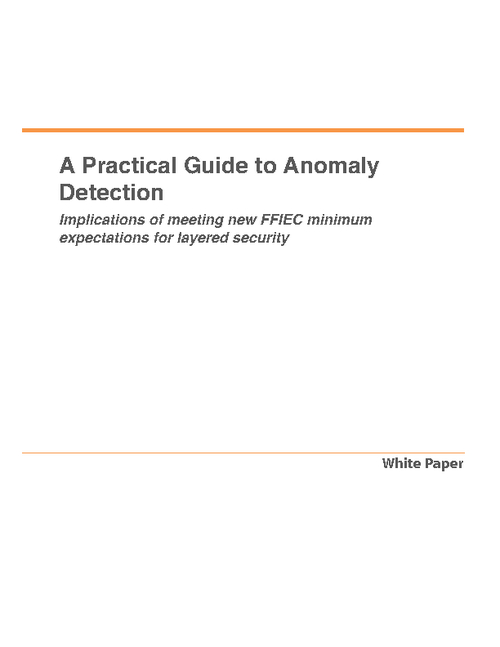 Page 5 of the June FFIEC Guidance Supplement states that financial institutions need layered security controls that "
include processes designed to detect anomalies and effectively respond to suspicious or anomalous activity.
" This is commonly referred to as anomaly detection. But what is anomaly detection and how does it work? Is it hard to implement, and is it truly effective?
This paper provides actionable information that will help financial institutions understand what the FFIEC is looking for and make a decision on how to proceed with meeting this new requirement, including:
A primer on fraud threats that were the basis for the FFIEC Supplement;
Anomaly Detection Basics: How it works, what it looks for to identify suspicious activity, and how it recognizes current and future threats;
Practical implications of deploying and operationalizing anomaly detection, such as how much time does it takes to review alerts, and actions taken by in-house staff and how they're received by account holders.