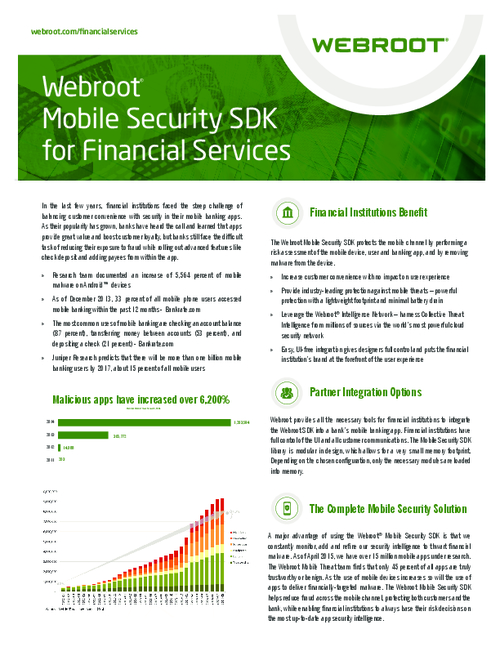 In the last few years, financial institutions faced the steep challenge of balancing customer convenience with security in their mobile banking apps. As their popularity has grown, banks have heard the call and learned that apps provide great value and boost customer loyalty, but banks still face the difficult task of reducing their exposure to fraud while rolling out advanced features like check deposit and adding payees from within the app.
Download this white paper to explore
The benefits of utilizing Webroot's partner integration options;
A major advantage of using Webroot Mobile Security SDK regarding the mobile channel.