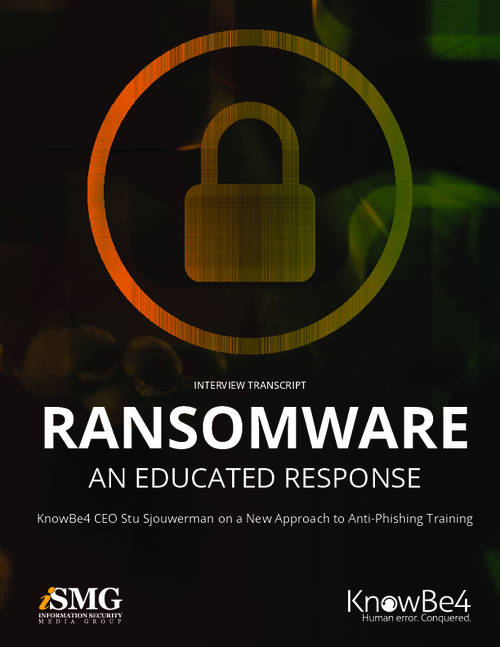 Stu Sjouwerman, CEO of KnowBe4, has seen first-hand the devastating impact of ransomware on healthcare entities. And he knows traditional defenses aren't enough to ward off attackers. What's needed is a whole new approach to user education.
"New school security awareness training takes a different approach," he says - and it's paying off in organizations that have deployed these new techniques.
In an interview about defending against ransomware and other phishing-related attacks, Sjouwerman discusses:
What he has observed at healthcare entities victimized by ransomware;
Why traditional anti-phishing training isn't sufficient;
New, effective ways to educate employees about socially-engineered exploits.