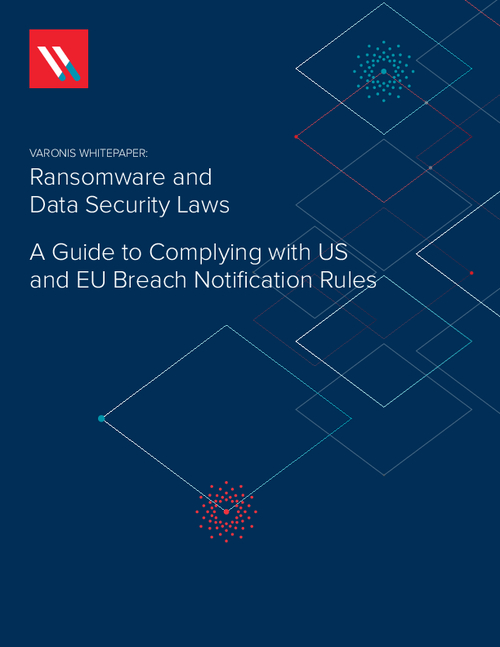 Does a ransomware infection count as a reportable data breach? When a financial or healthcare gets hit with ransomware, does that violate their compliance of consumer data?
Since the data is just accessed, but not exposed to outsiders, does this mean that the victim doesn't have to notify authorities and consumers as required by certain data laws and regulations?
Get this guide to complying with US and EU breach notification rules, learn ransomware basics and dive into specific laws: including HIPAA, GLBA, US state data laws, and the EU legal environment (including the DPD & GDPR).
Download this whitepaper and learn:
Ransomware 101
Federal and State level data security and privacy laws (GLBA, HIPAA, and more)
How to comply with data breach notification laws