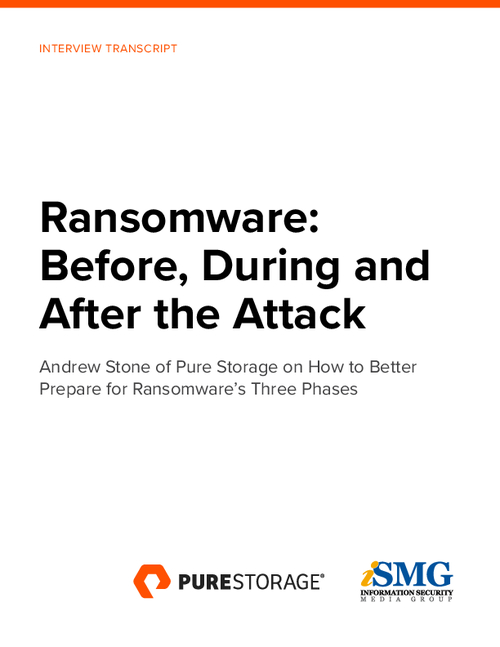 As ransomware actors continue to ply their trade, prospective victims need to get better at all three phases of an attack: before, during and after. Andrew Stone of Pure Storage shares insights on how to improve defenses by focusing on hygiene, authentication, awareness and logging.
In this interview with Information Security Media Group, Stone discusses:
The scourge of ransomware as a service;
Where organizations are most vulnerable to attack;
Specific areas to address before, during and after a ransomware strike.