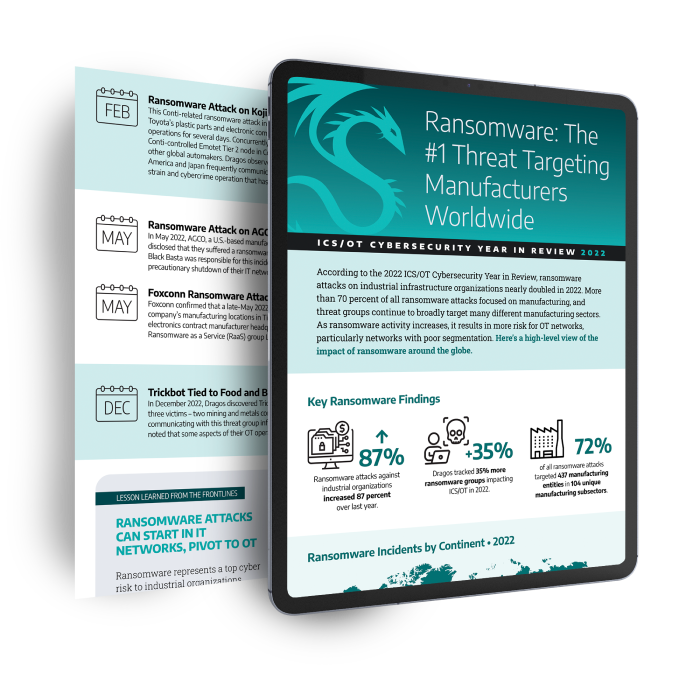 Did you know that ransomware attacks on industrial infrastructure organizations nearly doubled in 2022?
According to the 2022 ICS/OT Cybersecurity Year in Review, more than 70 percent of all ransomware attacks focused on manufacturing. Threat groups continue to broadly target many different manufacturing sectors including the food & beverage manufacturing industry. As ransomware activity increases, it results in more risk for OT networks, particularly networks with poor segmentation.
Get the infographic for key ransomware findings and what notable ransomware incidents impacted manufacturers in the past year.