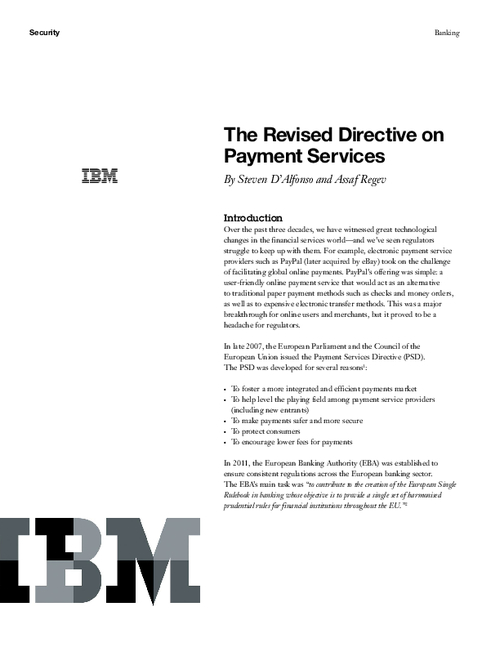 PSD2 presents opportunities and introduces new requirements for banks. Proactive, early-adopting organizations will be able to meet the new demands rapidly. By creating new alliances and providing innovative services, they will be able to provide value for both themselves and their customers.
Download this whitepaper and learn how to:
Make payments safer and more secure in compliance with PSD2;
Protect your customers and gain their trust;
View PSD2 as an opportunity for security-minded innovation.