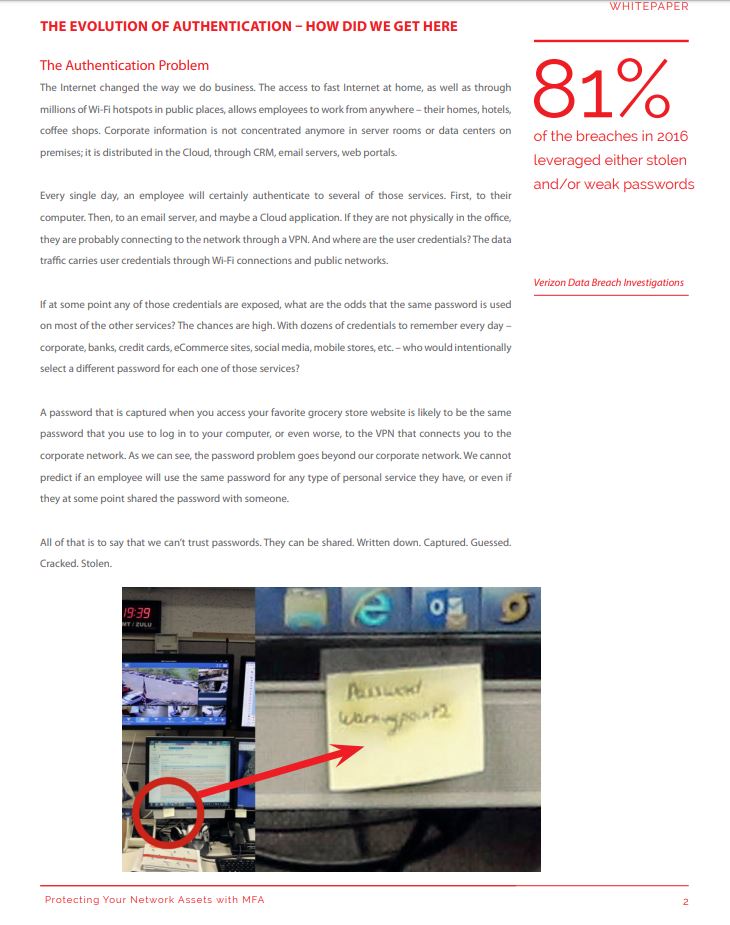 Passwords are no longer sufficient to secure logins, with 81% of breaches involving weak or stolen passwords. Multi-factor authentication (MFA) protects users from attacks by ensuring that only the intended, authorized users can access critical, secure information.
Download this whitepaper to learn:
What MFA is;
How MFA works;
How WatchGuard's Cloud-based MFA service, AuthPoint, protects your assets from being hacked with just a single touch.