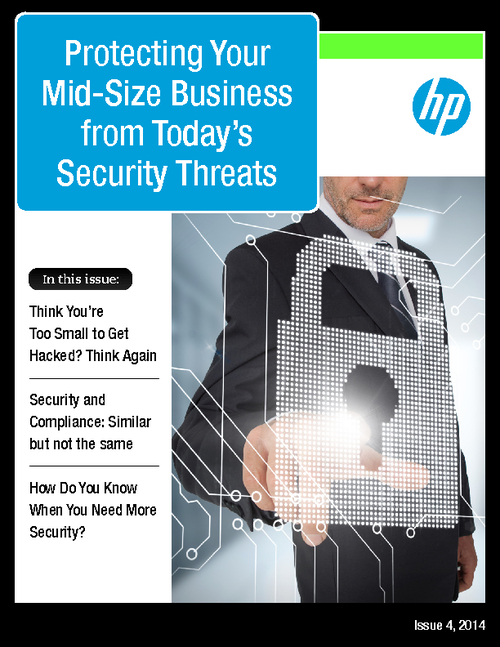 Security breaches in large enterprises make the headlines, but 55% of small and mid-size businesses have also experienced a data breach. And 60% of small businesses fail within six months of falling victim to a cyber attack. This e-book examines the security challenges unique to mid-size companies and the steps you should take to protect your business.
Read this eBook to learn:
Why mid-size companies are just as vulnerable to cyber attack as the big brands;
The tactics cyber thieves use;
The differences between security and compliance;
How security solutions meet the needs of mid-size organizations and can protect your business PDF.