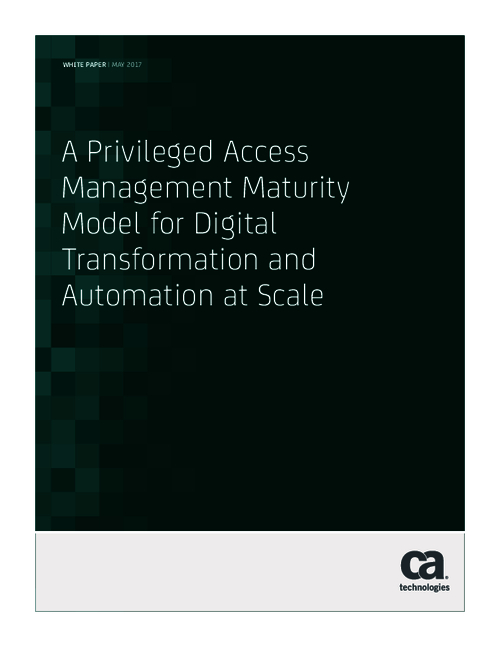 Organizations undergoing digital transformations are dealing with amplified concerns around risk and security, which isn't surprising.
See Also: Webinar | Passwords: Here Today, Gone Tomorrow? Be Careful What You Wish For.
Read this white paper to understand how the digital transformation journey requires thinking through a clear roadmap that spans multiple years, anticipating near- and long-term requirements from a privileged access management solution and ensuring scope and scale needs at a reasonable cost of ownership through the entire lifecycle.