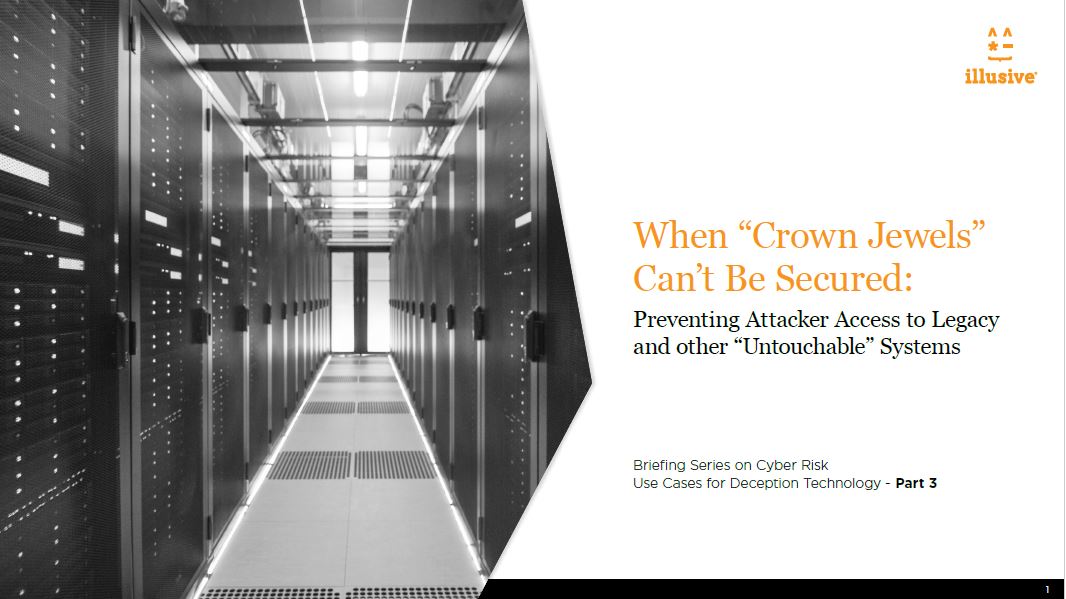 Every organization has systems that can't be secured well enough - perhaps because they can't be patched in a timely manner, can't provide data for monitoring, or aren't compatible with standard security tools. When unsecurable systems support mission-critical processes or hold valuable data, cyberattackers are adept at exploiting weak links for sabotage, espionage, and data theft.
Download this whitepaper to learn more about:
Why stopping malicious lateral movement is essential for protecting mission-critical applications;
How you can form a protective web around unsecurable systems - instead of modifying the systems themselves;
How to incorporate a strategic approach that eliminates high-risk paths to critical assets and detects attackers by forcing them to make errors.