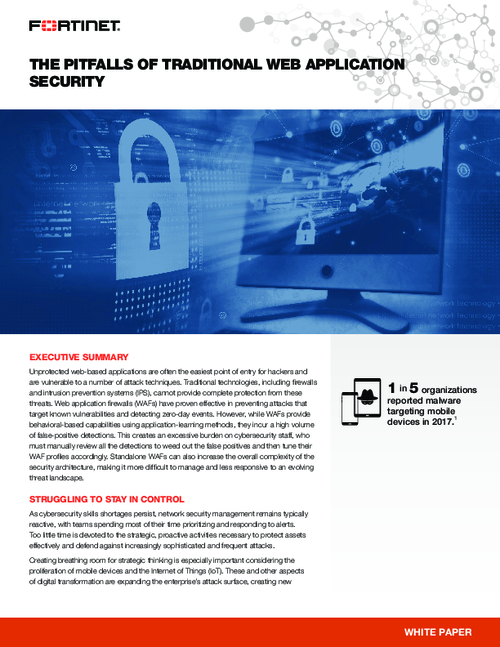 Unprotected web-based applications are often the easiest point of entry for hackers and are vulnerable to a number of attack techniques. Traditional technologies, including firewalls and intrusion prevention systems (IPS), cannot provide complete protection from these threats. Web application firewalls (WAFs) have proven effective in preventing attacks that target known vulnerabilities and detecting zero-day events.
However, while WAFs provide behavioral-based capabilities using application-learning methods, they incur a high volume of false-positive detections. Standalone WAFs can also increase the overall complexity of the security architecture, making it more difficult to manage and less responsive to an evolving threat landscape.
Download this whitepaper to learn more about:
The shortfalls of web application security;
Why application learning is not enough;
The false-positives problem and what can be done about it.