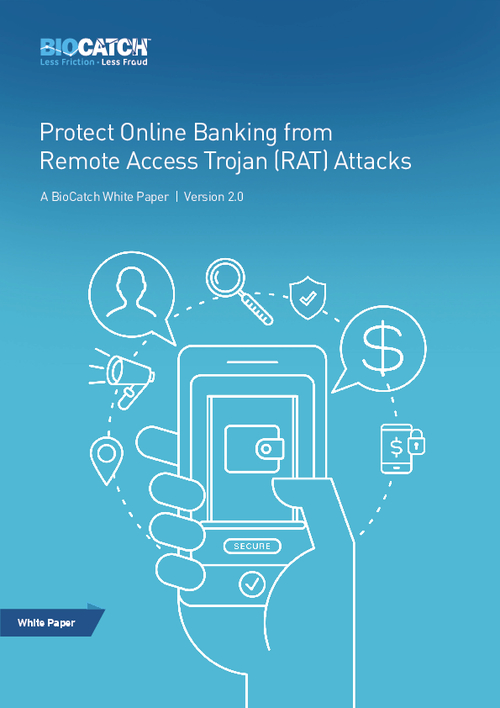 Many IT professionals use remote administration tools to troubleshoot and fix PC problems remotely, just as if they were sitting behind the keyboard themselves. But these tools are also used for different purposes today. Both nation states and hacktivists use modified these tools, creating Remote Access Trojan's (RATs) to execute cyberattacks and fraudsters successfully use them to attack online banking and hijack transactions.
One of the many problems with RATs is that the current fraud detection solutions (namely device recognition and malware detection) aren't designed to detect them; and that leaves users vulnerable to a growing epidemic of this type of attack.
Download this white paper which discusses a unique approach to RAT detection by BioCatch and explains how:
Monitoring and analyzing a user's cognitive behavior and profile to detect RATs;
This new solution can be implemented without disrupting the user experience;
BioCatch can instantly detect and alert the bank when it spots abnormal user behavior consistent with a RAT.