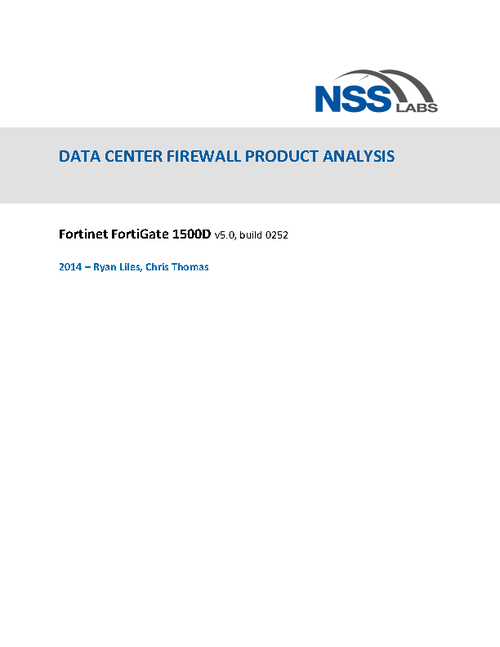 NSS Labs released their new methodology in 2014 for Data Center Firewall testing.
In contrast to historic Network Firewall evaluations, vendors are subject to heavier Data Center core network traffic, including a higher minimum firewall threshold of at least 40 Gbps throughput, high volumes of server-to-server traffic (e.g. long-lived connections such as from SAN or backup) and hundreds of thousands of simultaneous end-user web sessions. High-end Firewalls 10X Performance compared to typical Data Center Solutions, per dollar spent.
Read this new NSS Labs test report on the FortiGate 1500D to see what it takes to define the benchmark in its class for Data Center Firewall with a score of 100% in both security effectiveness AND firewall performance, and understand why other leading vendors either failed to show up or even qualify to meet the new standards in data center security.
This white paper provides an overview of:
The firewall policy enforcement;
Evaluation of the management and configuration of security devices;
What should be considered when implementing a security solution.