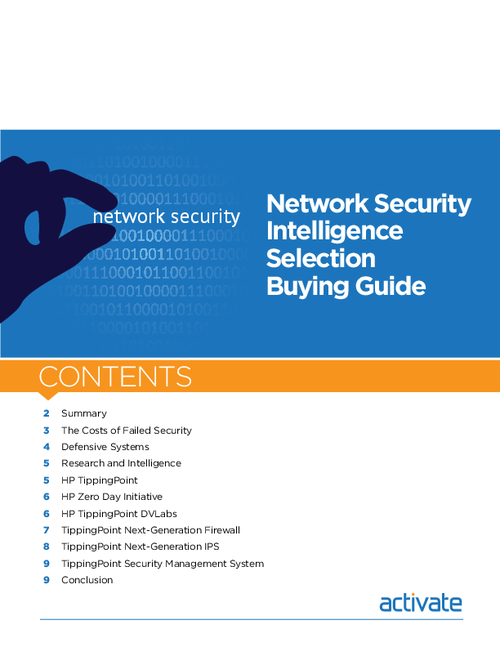 The security industry has thousands of researchers looking for vulnerabilities in the software you use - HP Security Research alone has more than 3000. But how do you apply the security intelligence they develop to the job of protecting your network?
The Activate "Network Security Intelligence Selection Buying Guide" tells you what you need to know about security intelligence. Read it to learn:
Who finds more Microsoft vulnerabilities than anyone else in the industry;
How next-generation firewalls (NGFW) and next-generation intrusion prevention systems (NGIPS) work;
How HP TippingPoint NGFW and NGIPS combine industry-leading security research with ultra-fast hardware to spot and block cyber attacks.