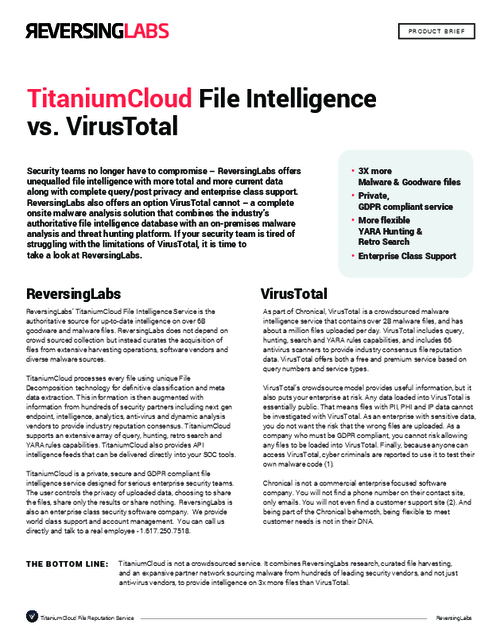 Dozens of the world's leading security vendors know the importance of a comprehensive file intelligence service for combating undetected malware in their company. When searching for a service, keep in mind the importance of more specialized APIs and feeds, a "goodware" list, and a high number of malware samples.
The similarities and differences between leading malware analysis platforms;
How a malware analysis platform empowers your team to identify and respond to undetected malware.