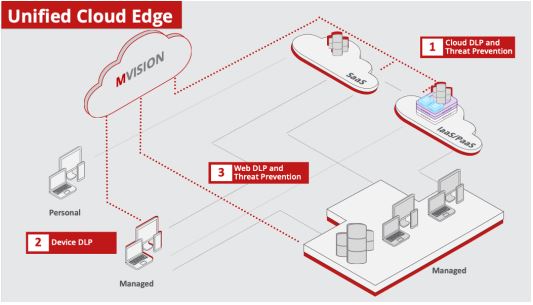 Unified Cloud Edge is part of MVISION, the cloud-native security platform from McAfee. Unified Cloud Edge enables consistent data protection from device-to-cloud and prevents cloud-native threats that are invisible to the corporate network.
MVISION Unified Cloud Edge is a cloud-native security platform that enables consistent threat and data protection controls from device to cloud.
In this Solution Brief we'll cover how to:
Apply the same data protection policy to your devices, web traffic, and cloud services.
Manage data protection incidents from all of your control points in one place.
Set an automated, risk-based access policy for Shadow IT using converged web and cloud intelligence.