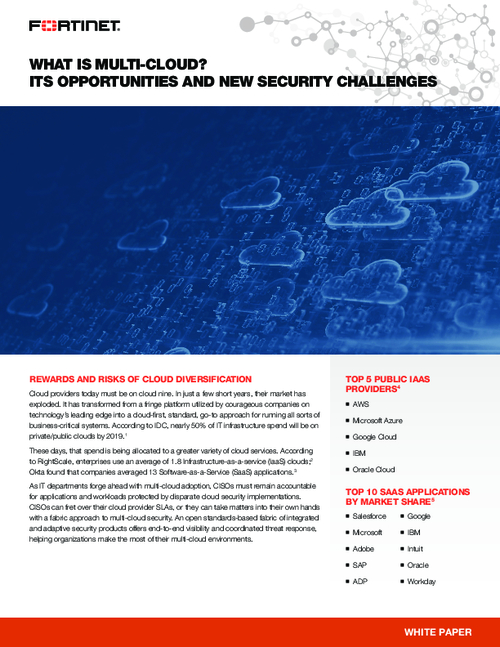 Meeting the challenges of a multi-cloud environment requires a more holistic approach that puts control back into the hands of the corporate security team. What's needed is a comprehensive suite that integrates with all the major cloud services and can be managed within the enterprise from a single pane of glass. As IT departments forge ahead with multi-cloud adoption, CISOs must remain accountable for applications and workloads protected by disparate cloud security implementations.
Download this whitepaper to learn more about:
The reasons why basic cloud security does not work in multi-cloud;
How the fabric works not as a product but an architectural approach to create a meshed security network with a central management console;
Ways to make the most out of your multi-cloud environments.